His Royal Majesty Philip Olarker Rauni III
By Prisca Oroma
Alur kingdom is set to celebrate the 10th coronation anniversary of His Royal Majesty Phillip Olarker Rauni III, the king of the Alur slated for 31st October 2020 at his Atyak- Wii-nam palace in Atyak Sub County, Zombo district.
Unlike before, the celebration to mark the king's 10-year-old reign will be held in a scientific manner with a limited number of invited guests in line with the ministry of health's COVID-19 guidelines to limit the spread of the deadly virus.
Rt. Hon. Prime Minister, Vincent Ochaya Orach of Alur kingdom said on Tuesday that they have invited only 100 guests to comply with the COVID-19 SOPs.
He said the king himself has chosen the theme for the decade coronation anniversary celebrations to be "Live healthy and always wear a mask correctly" meaning the king is also championing the fight against COVID-19.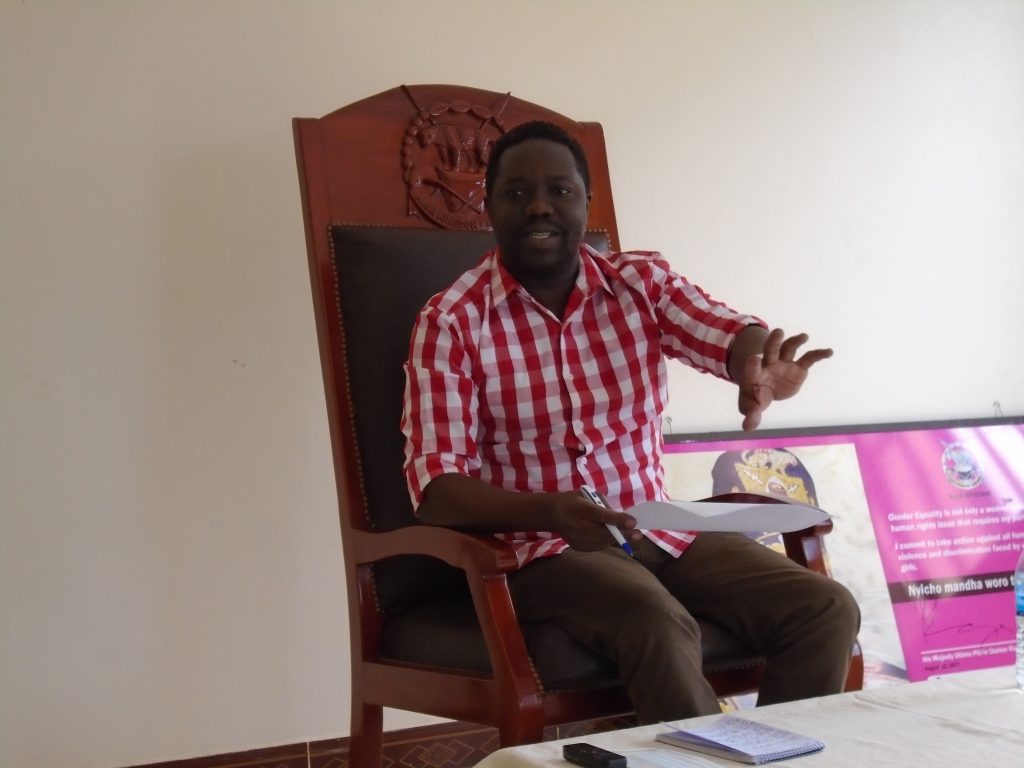 "The king himself chose the theme and we are looking forward to seeing a healthy and prosperous Alur kingdom and its people," he said.
He said entry to the palace will be restricted as other members of the public are urged to follow the celebrations live on the local FM stations.
Notably, Ochaya said the kingdom has signed a 2-year partnership with MTN that has committed among others to supplying the kingdom with 5,000 facemasks.
The Prime Minister said the distribution of the facemasks will be done through the chiefs prior to the coronation anniversary.
According to him, the kingdom has made great strides in promoting the development of the human person and striking a balance between modernity and culture.
"As a kingdom we are very grateful to the government and our development partners that have made it possible for us to work towards the socio-economic empowerment of our people," he said.
He also congratulated Prince Angala Jalugwaru and the former Prime Minister Edwin Jalkweyo for caretaking the kingdom before the coronation of Rwoth Olarker III in 2010.
Ms. Grace Freedom Kwiyocwiny, the chairperson central organizing committee said all is set for the celebrations that will be punctuated with prayers and cultural performances by Nyaravur cultural troupe among others.
She said President Museveni is expected to grace the celebration as the guest of honour.
"The celebrations will be held as usual but under the new normal circumstances created by COVID-19 pandemic," she said.
She implored members of the public to continue sending in their contributions toward the success of the celebrations.
His Royal Majesty Phillip Olarker Rauni III was enthroned the 34th king of the Alur on October 30th 2010 after the death of his grandfather Rwoth Jobi II who passed on in the year 2000.
End.