High Priest Omot performs a ritual at Wang Lei
By Prica Oroma
Last year November, the foundation stone for the construction of a retainer wall was laid, the two months' work supported by The Cross Cultural Foundation of Uganda was on 18th February 2021 handed over to Alur Kingdom.
The retainer wall was constructed to protect the cultural site which has for long suffered neglect and the vast impact of climate change, Wang Lei, located in Puvungu Chiefdom In Alur Kingdom [Ker Alur] Is believed to be the spot where the Luo tribes [Acholi And Alur] started.
According to Historical Records, The Founders of the Two Tribes of Northern Uganda, Nyipir [Gipiir] And Nyabongo [Labongo] disagreed at Wan Lei over a bead and a spear, leading to the death of Nyabongo's daughter, thus causing their separation.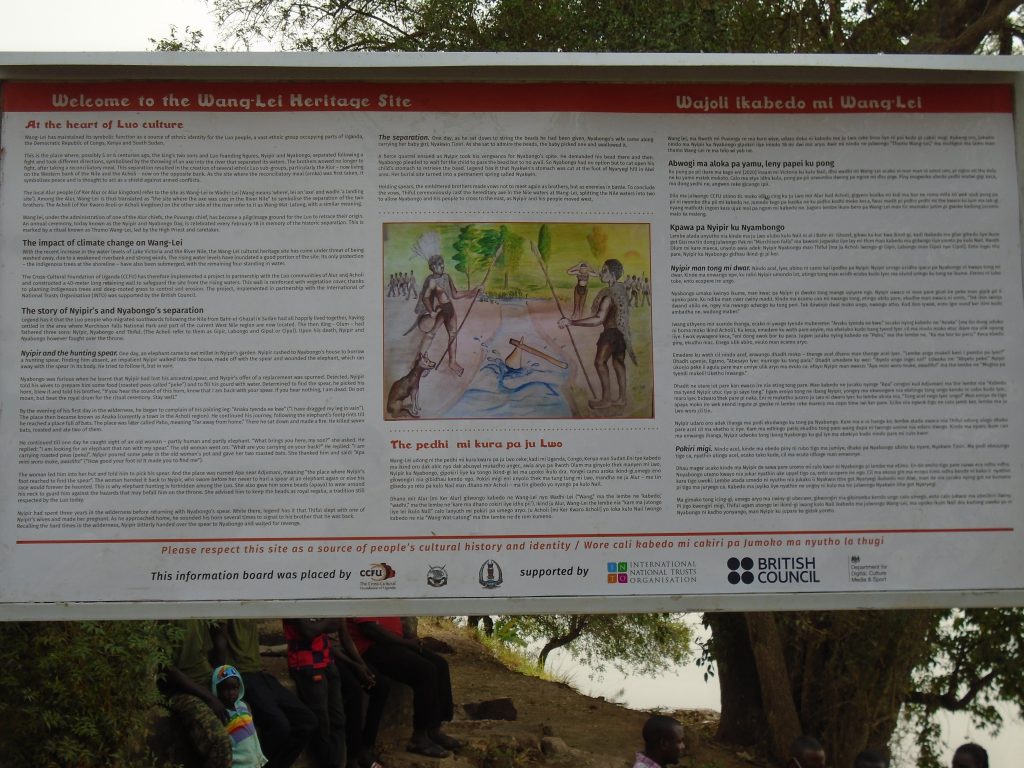 Several visitors including cultural representatives from the kingdoms Of Ker Kwaro Acholi And Ker Alur converged at the venue on Thursday, 18 February, 2021 to witness a little known ritual practice globally, but significant to the Alur and Acholi people.
In his absentia, the King Of Alur Kingdom, Philip Olarker Rauni III, pronounced the day of 18th February annually to be a significant one for both Puvungu Chiefdom And Alur Kingdom annually to remember Gipir And Labongo as their fore fathers
Hon. Grace Kwiocwing the state minister for northern Uganda said the project should not be taken for granted because the simple structure that is seen at Wang lei has opened another chapter for people who have a historic connection with Nyabongo and Nyipir.
"It is a history which will never leave us the same and it has Started with the pronouncement of His Majesty the King on the day which will be commemorated very 18th February" she said,
She noted that this should bring back the unity, identity and also define us to know where we started our journey as Luo and how far we have reached.
"A management committee is very important to organize, manage and guard the cultural sites, the good news is that there is already and investment in the town council for a tourism center" she added.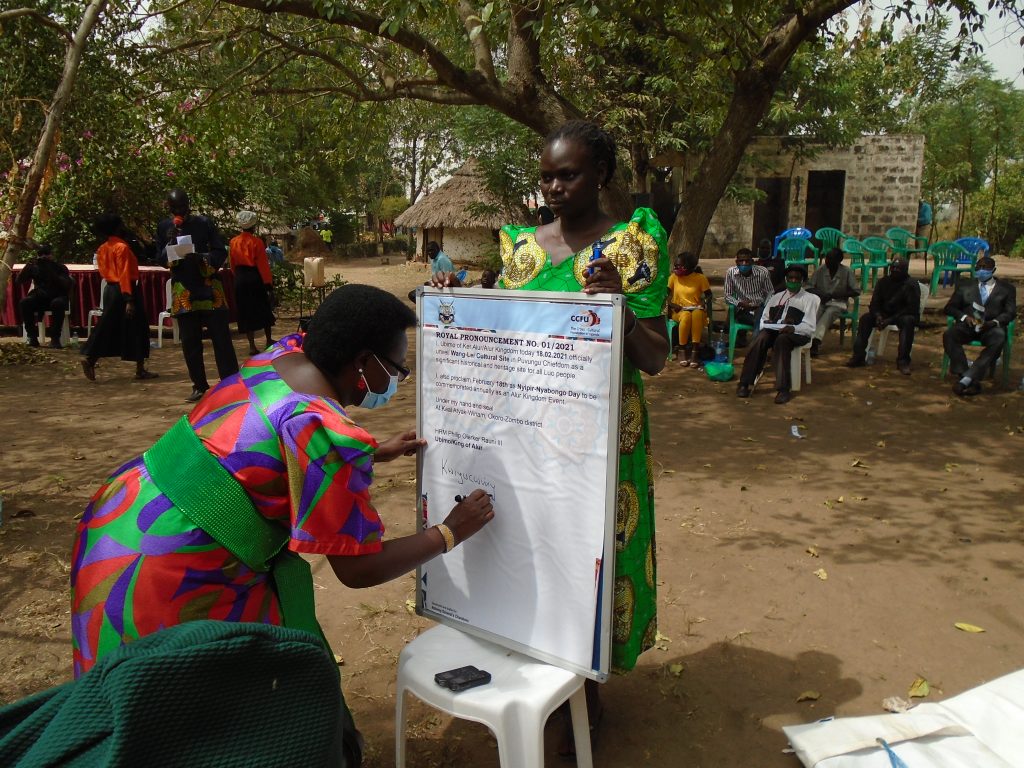 Benson Okumu the chaiman LC III Pakwach town council said that The government is trying hard to promote our culture because it is very important for the development of the community and as leaders there is need to support this initiative.
"The government has given us money for construction of a Tourism Information Center which we should all take advantage of to promote our culture" he said.
Harmon Kitoke the Deputy director Cross Cultural Foundation of Uganda said that they work to promote culture that we can be used as a spring board for the contentment and aspiration of our human development.
He said that This is done through promoting three program areas, that everyone within the boundary of Uganda can access enjoy and express their cultural heritage and rights, managing diversity, and safe guarding of cultural heritage.
"As time goes by a lot of our cultural heritage is fast disappearing what we are doing is to make sure that the little that is remaining is jealously guarded " he said.